College symbol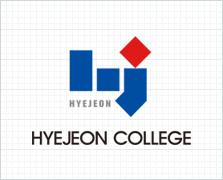 Hyejeon's symbol uses the images of H and J, the initials of Hyejeon, with a square base symbolizing rationality, which implies the image of students progressing forward and pursuing academic achievements standing on the platform of our college. Also, the main colors of blue and red symbolize youth, future, hope and passion, and warm humanity.
Emblem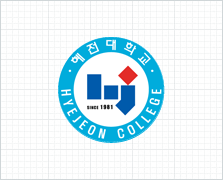 The emblem expands the image of the symbol and was developed for communication of various promotions to connect Hyejeon College, its students, and the community through easier and friendlier communication.
Character
The character was born with a star motif most appropriate for expressing our college image. It includes the images represented by a star while symbolizing as well as progressive- ness from the friendliness of asymmetrical oval, the subtle harmony of supplementary colors, presenting the boundless dreams of our college members.